Today's Supply Chains are being changed and expanded through massive use of new technologies such as robotics, artificial intelligence, and the big data approach. The Supply Chain must quickly become more sustainable, given the growing environmental challenges. Then we also have to deal with the disruptive effects of new hard-to-control viruses and war in Europe. Supply chain optimization & visibility for LSP and Shipper is a hot topic today.
This blog – Optimization & Visibility for LSP and Shipper – will pay attention on some of the current important functionalities the innovative company I currently work for delivers to the market. Implementing and configuration of this will bring more collaboration, visibility and control. This will result in a more resilient, controlled and sustainable Supply Chain. This all on the fault line between manufacturing (shipper) and warehousing & distribution (LSP). Self-learning processes with help from pattern recognition and (ro)bots will change conditions and further drive efficiencies and levels of customer service. After all, your customer is king and also in the upcoming years.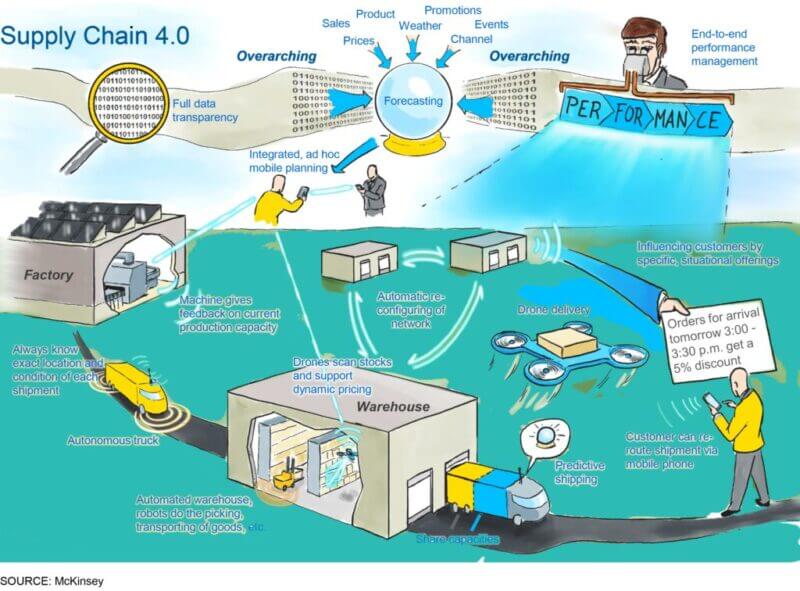 Once I wrote: In this digital age, where 'customer centricity' is king and 'real-time data' queen, you cannot afford to keep allowing historical data to dictate your decisions. It's time to let data do the dirty work for you and get your brain cracking on scenarios and, ultimately, your strategy!
It's perfectly understandable to use past experience as our best guide to predictions about the future. Our brains are programmed that way. It's how our species emerged and evolved. So, yes, what worked last year could also work next year. But it's almost just as likely NOT to work next year. The world is changing fast. And supply chains and planning is too. Sure, many things will never change. But some pretty important things already have: data & smart algorithms.
Decision-makers in innovative companies and industries know what value they can get from comparing and analyzing different end-to-end financial scenarios. They use relevant and reliable data for making decisions. Dynamic (scenario) pricing also made its full appearance in (freight forwarding) logistics. Dynamic (master) data based on transactional data; ERP, MES, WMS, TMS, FMS, etc. feed modern platforms to allow analysis, forecasting and scenario simulation. These companies determine the optimal customer/ product/ source mix by 'connecting the dots' in a smart way; customers, sales, operations, finance, suppliers, partners, etc.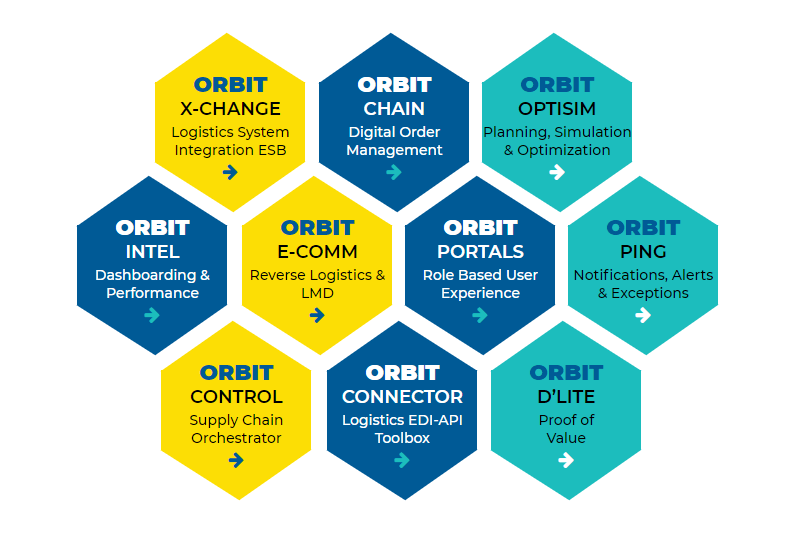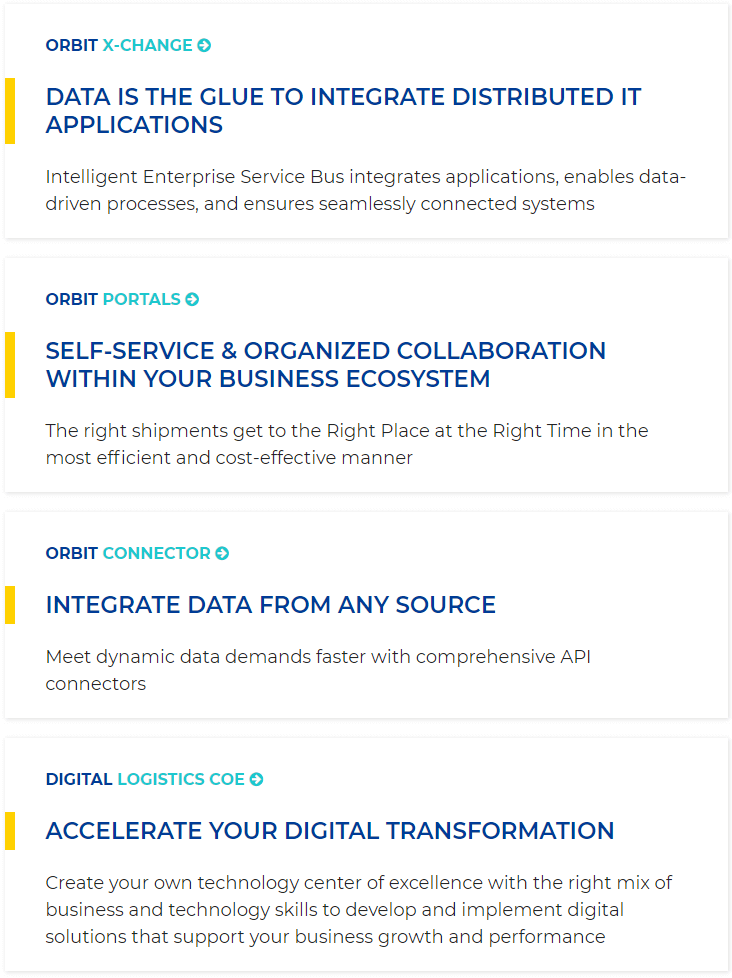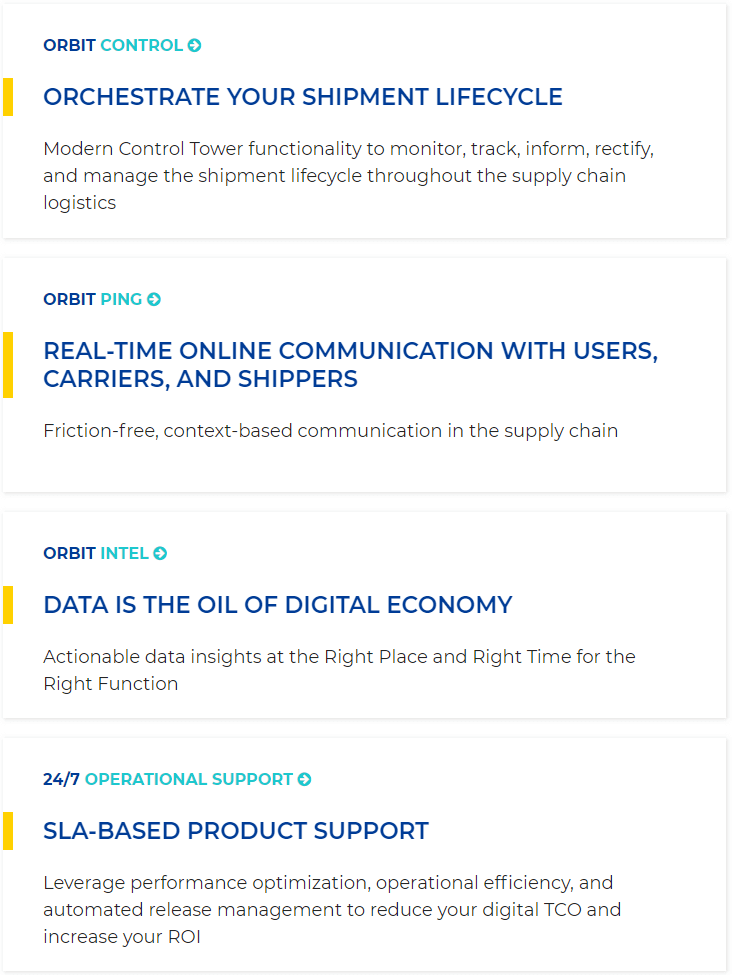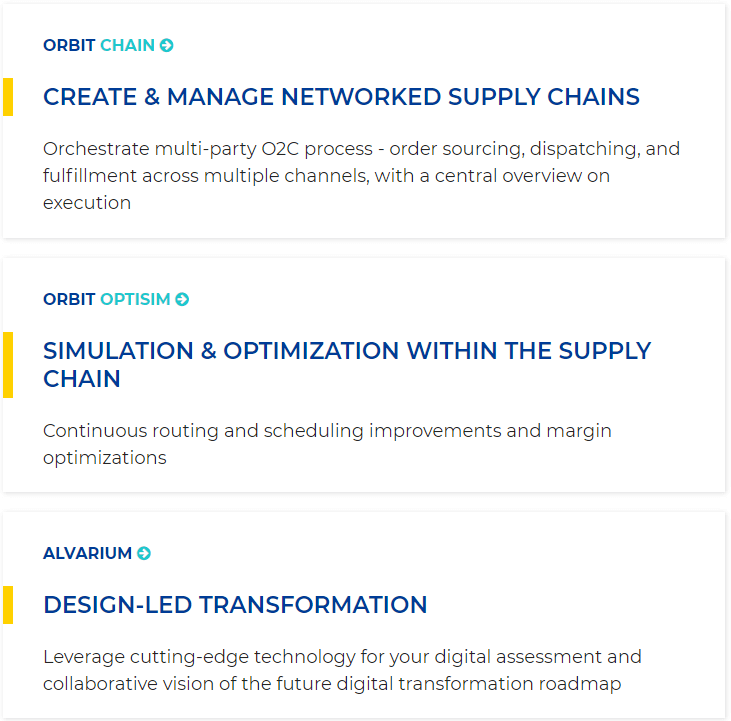 WHAT ARE THE MOST IMPORTANT STEPS TO GET VALUE FROM YOUR DATA?
STEP 1 – SHINE A LIGHT ON YOUR END-TO-END SUPPLY CHAIN
From supplier, raw materials and finished products through to your customer. It sounds logical. But in reality, our current end-to-end supply chains are no longer linear but interconnected. Product flows change regularly. It's hard to find a single person or department that knows all the ins and outs of your end-to-end supply chain. Move one step beyond, and you will discover that your transactional systems such as ERP, MES, WMS, TMS, FMS, etc. hold the reality of your supply chain.
By connecting these data in your Supply Chain Control Tower, you create an excellent supply chain view. With the current modern exchange and connectivity tools, this is an online real time process. Unlocking this data potential will provide you end-to-end supply chain visibility. Because the data is in place you also are able to represent your digital or virtual twin as a representation of your physical supply chain. Even in end-to-end financials! This is not easy but very cool to work at!
STEP 2 – SWITCH TO INTEGRATED BUSINESS PLANNING
Over the years, sales and operations planning (S&OP) has greatly improved the efficiency and profitability of supply chains in virtually every sector. The next logical step is integrated business planning (IBP), which seeks to involve a wide range of business stakeholders to make true forward-looking business decisions based on financial scenarios.
STEP 3 – WORK WITH THE LIGHTS OUT, THANKS TO THE RIGHT SOLUTION
To make Augmented Supply Chain work, you need the right solutions and components that lets you 'play' with your data and visualize it. In practice, this means that your solution:
Enables your company to be or become a chain director
Manages exceptions, non-conformities and anomalies
Provides support for (forward looking) scenario analysis and on different aggregation levels
Allows chain partners and parties to upload data to cloud software and thus reaches a higher level of integration and collaboration
Returns dynamic supply chain data parameters for the various (planning) systems (of records). These systems deal with operational execution and lead times in distribution and manufacturing, shipment volumes, intermodal distribution lanes, available capacities, carrier selection, bid- and tender management, assets, stock control and returns, temperature control, energy use and many other logistics and manufacturing efficiency parameters.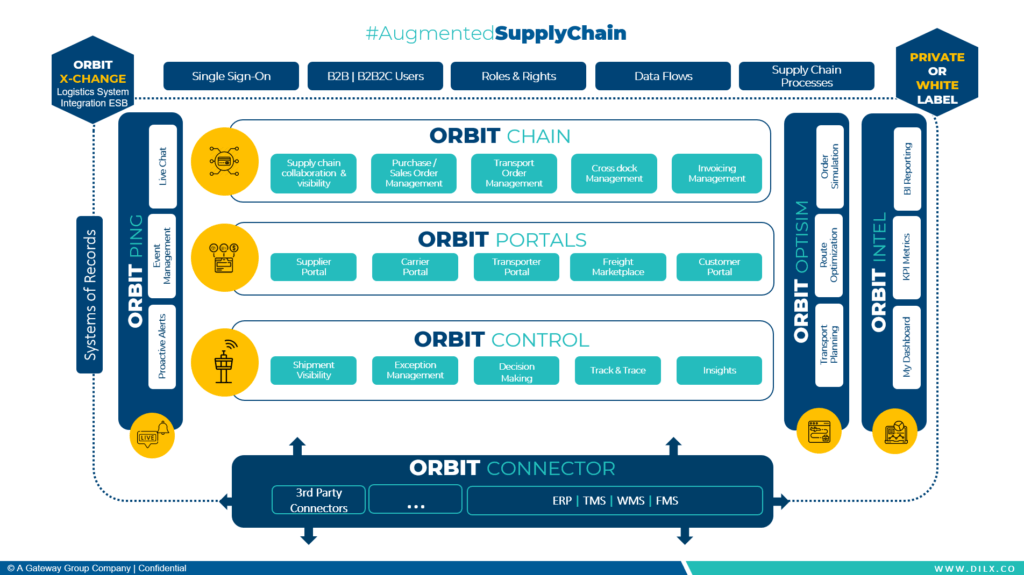 Author is Harry Luijk – Logistics & Supply Chain Professional at DiLX B.V. a Gateway Group Company & Partner at Merlyn Consult.