Seventeen years ago, the innovators at Thamesport began partly automating its terminal operations, a development which was quickly followed by the world's first fully automated terminal at European Combined Terminals (ECT) at the Port of Rotterdam. Back when Thamesport began operations, the technology available to the design team was very different to that which is available now and the plan required in house development of a whole range of new, purpose built technologies to integrate the automated operation. Nowadays, the challenge is far less significant and almost all such technology is available 'off the shelf ' (source: Port Technology).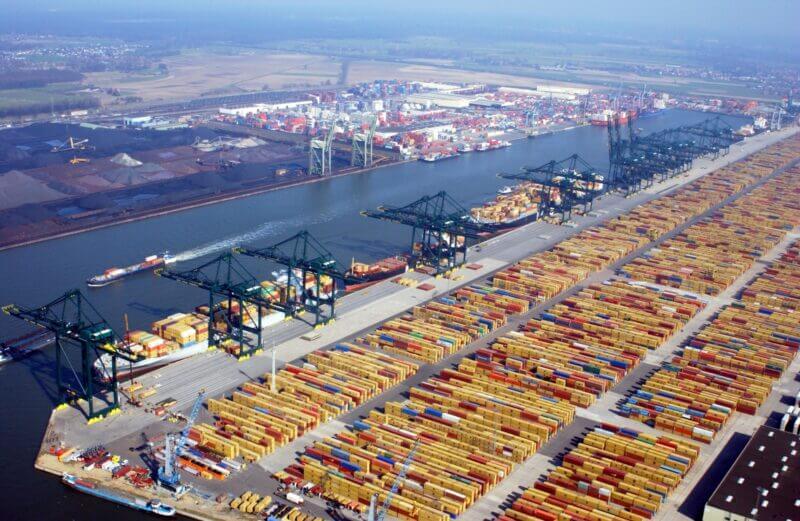 TODAY DRIVERS IN THE INDUSTRY
Container Ships are Getting Bigger
Increased Efficiency is Required to handle more containers during same ship call durations (dispatched by TOS)
Flexibility up and down the Logistics Chain is extremely important
Strict Security Requirements (i.e. CBP ACE)
Request for (full) Automated Terminal Systems (Less personnel/ cost savings)
Cranes Utilize Maintenance Tracking Systems
Cranes Connected to Terminal Operating System to coordinate with other automated systems
Automated Guided Vehicles (AGV) utilizing wireless dispatch and a variety of guidance systems (inertial, gyroscopic, GPS, transponders in pavement)
Enhanced efficiency by placing container in Container Stack Buffer and returning to the STS crane loading area (Auto Straddle Carrier)
SMART LOGISTICS FOR A SMARTER CONTAINER TERMINAL
ICT Group offers high level technical solutions in information and communication technology for several functional areas. ICT is active as ISV, software developer and system integrator in mainly Western Europe and headquartered in Barendrecht which is next to Rotterdam.The services provided by ICT are focussed on projects for the realization of system- and business solutions, maintenance of IT systems and secondment of highly educated and skilled staff. ICT Group N.V. noted at the Amsterdam Stock Exchange (AEX) is focused on several markets.
LONG HISTORY IN MAINPORT DEVELOPMENTS